Cellnet donates crucial device to Bunratty Search and Rescue
THE shoe was on the other foot recently as Bunratty Search and Rescue were in urgent need of help when their radio equipment was decommissioned, potentially hampering their life-saving work.
A crucial device being used by Bunratty Search and Rescue was causing interference with radio towers in the area and as it did not meet the standard of Irish radio licensing, they were forced to have the device decommissioned. Bunratty Search and Rescue were left in a predicament as the building has low coverage and they could not receive important calls, which could be a matter of life and death.
When Cellnet were approached informally by a member of the wireless regulation authority on the issue, the East Clare company – which specialises in cellular solutions providing coverage to mobile phones and devices – they decided to donate and carry out the full installation of a mobile repeater to Bunratty Search and Rescue to make sure these life savers can carry out their important duty in the community.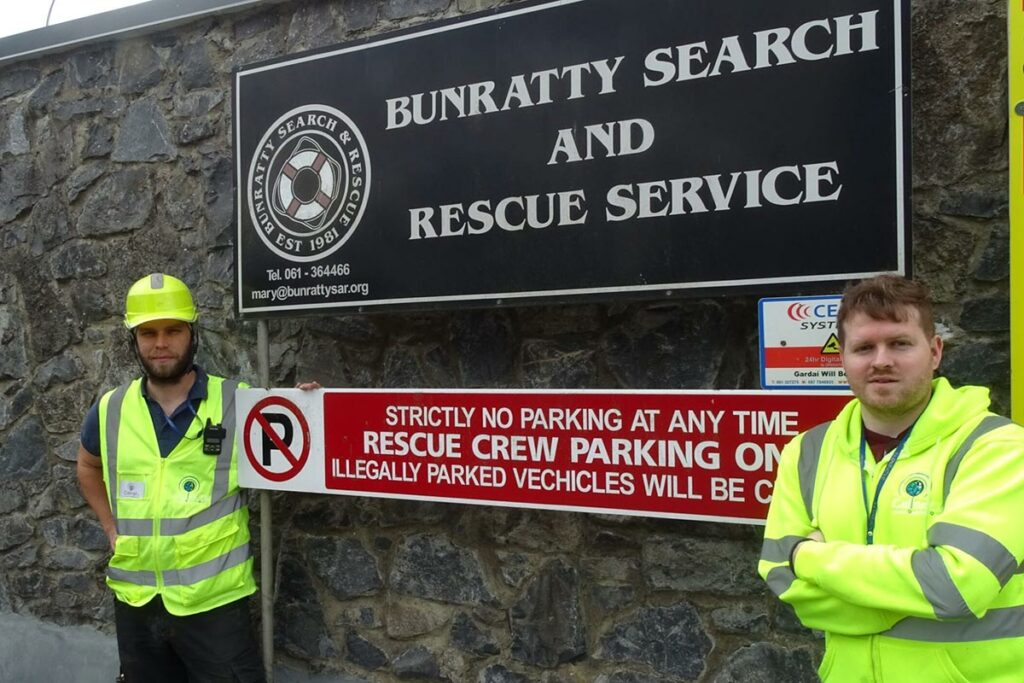 A spokesperson for Cellnet said, "The Bunratty Search and Rescue team are a crucial service to the people and visitors of Country Clare and Cellnet are proud and delighted to be able to support them in doing their invaluable work."
Bunratty Search and Rescue's communications and connectivity problem is one that echoes throughout Ireland. All over the country, thousands are dealing with poor connectivity, either this is because of old technology, geographic location, or something as simple as modern levels of insulation in our homes. But these are issues Cellnet have first-hand experience of and know how to overcome.
The spokesperson added, "By working with Comreg approved devices, which work to give a reliable and stable connection to phone signals as well as 3G, 4G and soon 5G, Cellnet is not only connecting you to what is important in your life but also ensure your connection is not causing interference with other systems and stays within legal regulations.
"Cellnet has gained a strong reputation on guiding customers through all the technical and legal implications associated with modern day communication systems. So, whether they be for saving lives or attending a Zoom bingo session, Cellnet's expertise will reassure you and provide you with the best possible connection."
(As reported by Stuart Holly, The Clare Echo, July 16, 2021)