Our New Forever Home in Ballybeg
Moving is often stressful, hectic and chaotic … even in Ballybeg.
Moving home is indeed stressful, hectic, and chaotic—but oh so rewarding!
After years feeling like we were operating out of the back of Nick's van, Cellnet has finally found our forever home in Ballybeg Business Park, just on the Ennis/Clarecastle border.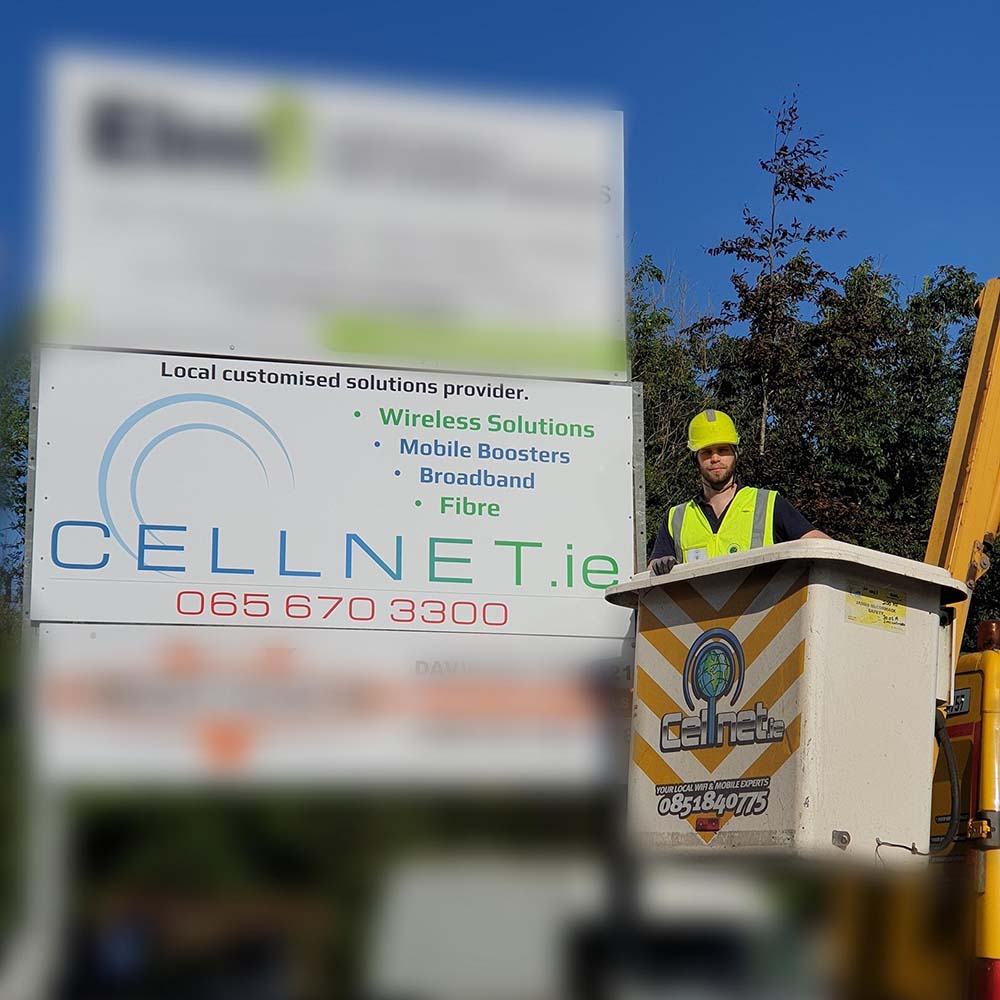 While Cellnet services homes and businesses across Ireland, our first loyalty has always been to our local community here in the heart of County Clare. From our new HQ, we're able to respond rapidly and efficiently to the needs of our customers across the county.
Many of our customers are literally just down the road from us. In the unlikely event that these lucky souls should ever suffer technical issues with their WiFi, all they need do is lean out their windows and yell. You won't get that kind of customer service from any other telecom company! 😉
We've recently christened our move with a new sign at the gates of the Ballybeg Business Park, installed by the boss man himself.
Now, that's real hands-on management!