How to Resolve Problems of Mobile Reception in Large Office Spaces?
How to Resolve Problems of Mobile Reception in Large Office Spaces?
Proper mobile reception in the office is vital for successful communication in a large office. After all, the difference between winning and losing a big contract can be a call that never got connected. Improving indoor mobile reception in such a setting is pivotal for maintaining seamless connectivity and productivity.
You can utilize some proven methods to enhance signal strength and ensure reliable mobile communication within the workspace. They are as follows –
1. Strategic Placement of Signal Boosters/Repeaters:
It is a good idea to strategically install signal boosters or repeaters across the office. Doing so will help to amplify cellular signals. This is especially true for areas prone to poor reception or dead zones. These devices available from Cellnet capture weak signals and retransmit them, strengthening connectivity.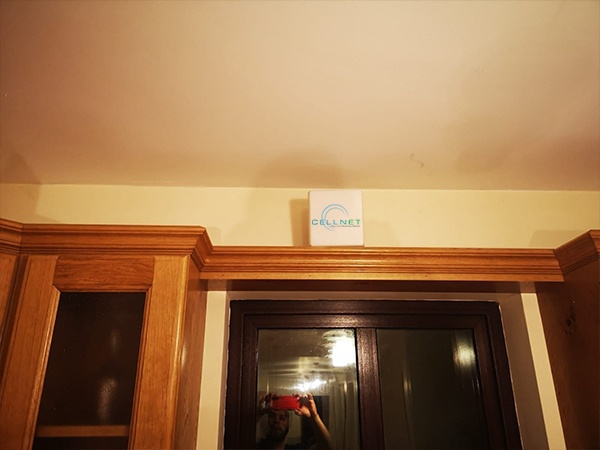 2. Integration of Distributed Antenna Systems (DAS):
Adopt Distributed Antenna Systems (DAS) for comprehensive indoor coverage. DAS involves strategically placing antennas throughout the office space. This initiative will distribute signals uniformly, addressing coverage gaps effectively. DAS ensures comprehensive coverage, eliminating dead zones and enhancing mobile reception throughout the office. Deploying it offers a seamless communication experience for employees.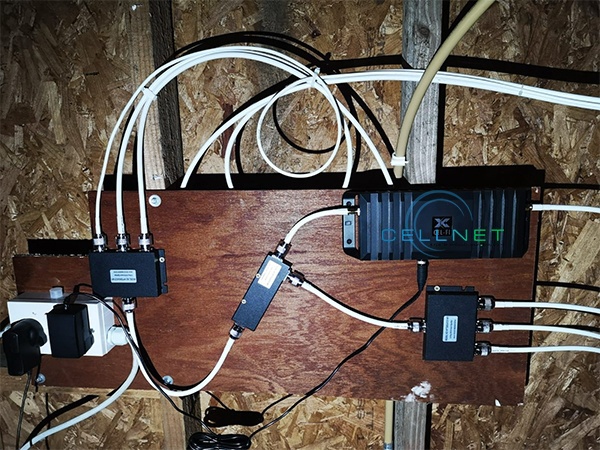 3. Identification and Mitigation of Signal Blockages:
Identify and mitigate any signal-blocking elements within the office structure. Materials like concrete, metal, aluminum or certain types of glass can obstruct signals. They are dense and contain metallic components that can significantly impede radiofrequency signals used for mobile reception. These materials act as barriers, reflecting or absorbing cellular signals. It creates interference and hinders the seamless transmission of mobile signals within an office space.
4. Consideration of Mobile Boosters:
Installation of mobile boosters could significantly enhance signal strength. These devices are placed outside the building, capturing stronger signals and amplifying them indoors. Signal boosters act as supplementary devices in amplifying and extending mobile signals within an office. If they are placed thoughtfully, these antennas capture weak signals. Hence, they can boost their strength and retransmit them across the office area. Enhancing signal strength and quality helps a lot. They effectively counteract signal loss caused by obstructions, improving mobile reception across the office space.
5. Engagement with Mobile Network Carriers:
Collaborate with mobile network carriers to address coverage issues. Carriers often provide insights into signal strength. They may also offer tailored solutions to optimize reception within the office. Talk to them once, and they will definitely provide custom solutions to resolve your cell reception issue.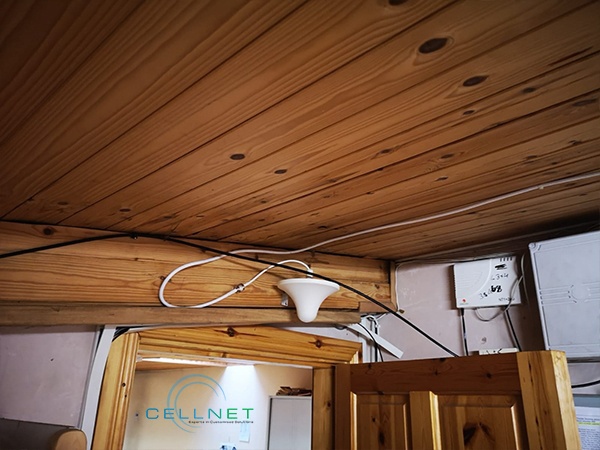 To conclude
It is wise to act immediately if you face mobile reception problems. These steps will help you counter the problems of dead zones and poor cell reception. If you want to know more about the issue around bad cell reception, then you can connect with Cellnet for expert assistance in resolving this problem.