Pre-Paid Wireless Broadband
Innovative Pre-paid Data Solutions for home and business users
Cellnet can be of great help to business users in so many great ways. Our friend Andrew from Sticky Business, a sign-writing company based in Doora Industrial Estate, Ennis, found that certain parts of his building had very poor mobile coverage. He, like every business, was looking for a cost effective and reliable solution that allowed him to get rid of his inferior, non-performing fixed broadband connection.
Cellnet came to the rescue with a pre-paid wireless broadband solution, and as you can see in the images, a neat and unobtrusive antenna provides service directly to the building. These service is a great help to any business, particularly if your premises is closed for any reason (even holiday periods). You benefit as you only pay for broadband services when you need them. Pre-paid is also ideal when you don't want become tied to a long-term contract with a restrictive broadband supplier.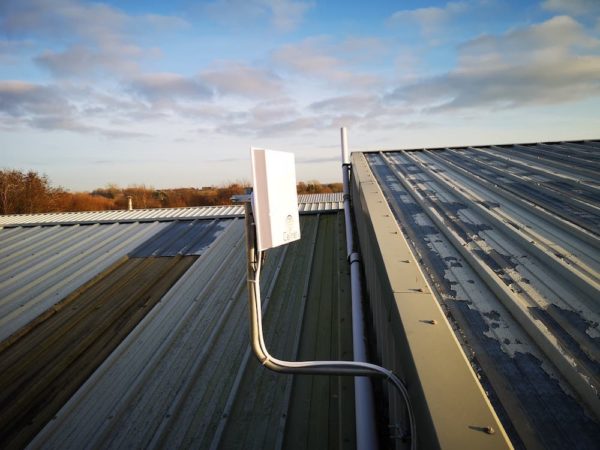 Another excellent application of pre-paid wireless broadband is Cellnet's 3G or 4G pre-paid backup broadband system. For clients that depend on their internet connection to run their business, this offers a dependable and effective way to deal with unexpected broadband outages, particularly in areas where faults on telecom cables are rife, or the wired internet connection just cannot be relied upon. Businesses today are utterly dependent on good communication infrastructure; failures mean added frustration, irritation, and potential loss of business.
If your business is prone to poor or intermittent service from your existing provider, talk to Cellnet to discover our cost-effective solutions. Take unnecessary pressure and headaches away for good!